Treatment Tailored to You!
At Schmitt Chiropractic & Rehab, we have a variety of methods and techniques to utilize, which allows us to both treat a wide range of conditions and get results faster.
Depending on the condition or symptom, we tailor the proper technique to address the problem and resolve pain. Dry needling, functional rehab, and the other techniques we offer in addition to chiropractic care is a big reason for quicker and better results.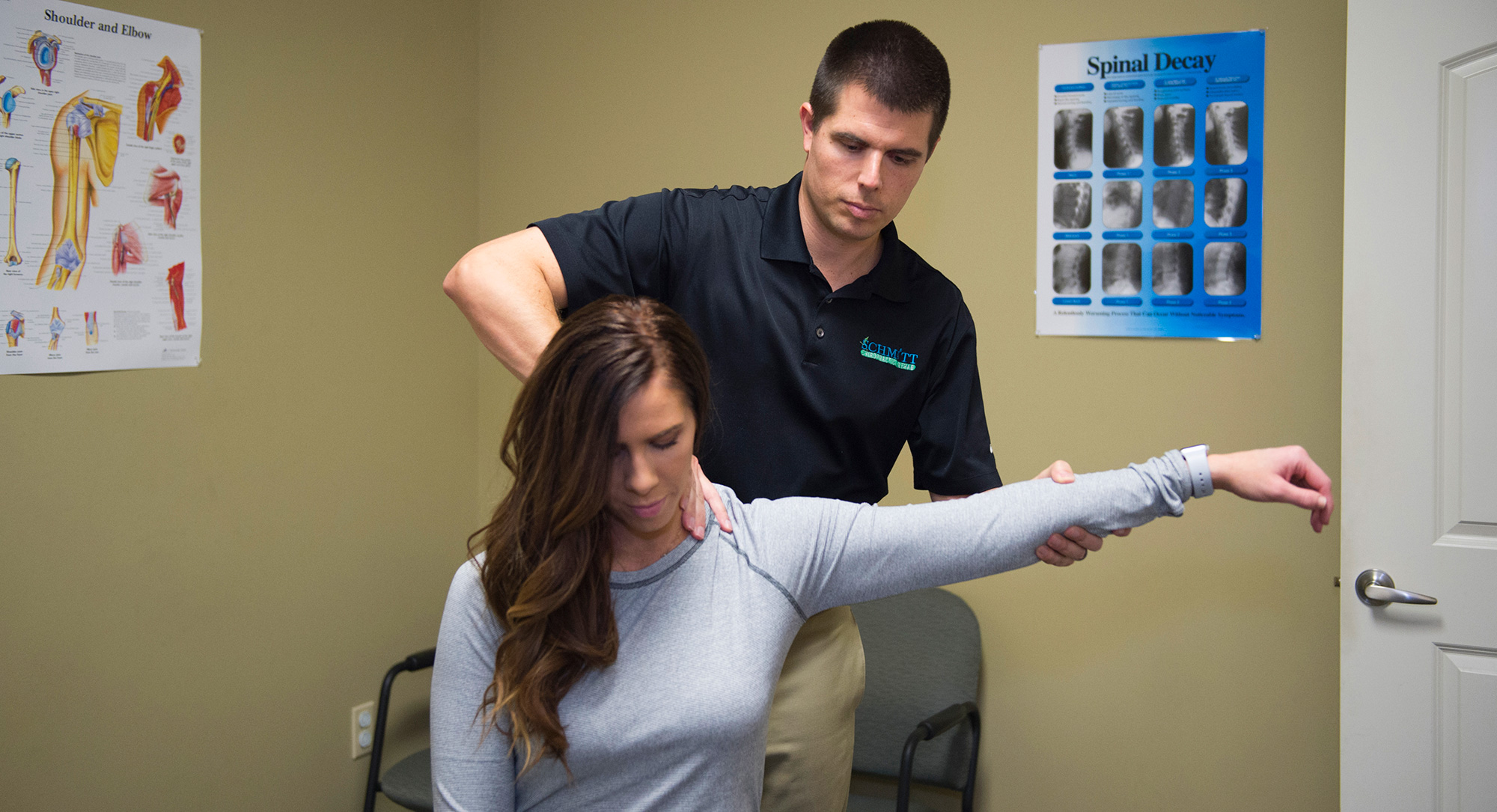 With us, it's always personal
We take pride in reaching your goals with pain and performance.

The Highest Quality Care
In addition his chiropractic education, Dr. Schmitt has postgraduate education in functional screening, TMJ (jaw) treatment, dry needling, Active Release Technique, Throwing/Shoulder Injuries, and core training.

Improving Your Quality of Life
Whether it is picking up your grandkids, getting back to the sport you love, or just staying active, we can help get you back to your best!

Affordable for All
We accept all major insurance plans and have affordable options for those without insurance. Ask about our military discounts!
Dr. Schmitt has helped me with my IT band and hip issues so much this summer while I have been training for my half Ironman! Without the dry needling I wouldn't have made it through my race! I also appreciate that they are very flexible with my crazy schedule and always are able to fit me in! Thank you!!!!
Bethany Koubsky
Brad's done a terrific job of keeping me in stride. His ART therapy kept my knees and feet in tip-top shape through the rigors of marathon training this past year. His work is terrific and he runs a very honest business that's always focused on the patient's best interest. Highly recommend.
Matt Atchison
I can't say enough positive things about Brad and Schmitt Chiropractic!! I'm greeted with a smile and a hello from the receptionist every time I visit. I've had such a good experience that my whole family receives treatment from Brad (my wife, 2.5 year old, and 6-month old). Give him a try and you won't be disappointed.
Brian Gniadek
The caring stuff is wonderful, and dry needling has sure helped with my hamstring injury. Thank you.
Joy Mann